16 Gifts Your Anxious Friend Will Love
Have a friend who is always fidgety, anxious, and stressed out?
Or if you are like me, you are the fidgety, anxious and stressed out friend. So from one anxious person to another, here is a list of 16 gift ideas that any person with anxiety will love.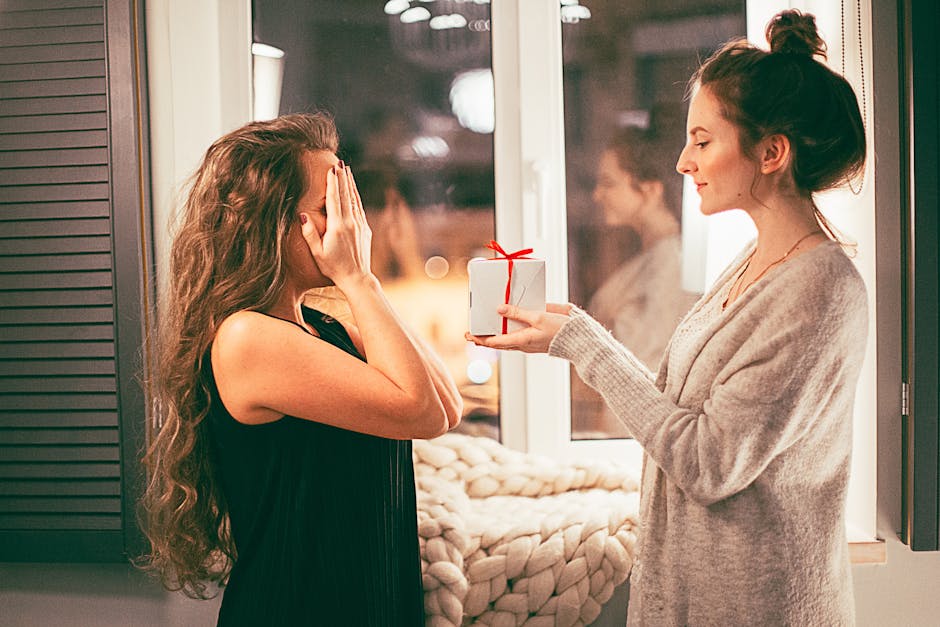 Weighted Blanket– These blankets are fantastic at making a person feel safe and cozy. The blankets range from 10 to 20 pounds, depending on your preference. They help to restrict movement as you are laying down to sleep, and offer a sense of security, especially to those sleeping alone.
Anxiety Gadgets- There are a wide variety of hand-held products out there to help give nervous people something to do and focus their attention on. One I particularly like is this fidget pad.
Lavender Bath Bomb- The scent of lavender is very calming and helps people to unwind. It will also encourage the person you purchase it for to take a nice relaxing bath! This is a simple, yet great gift because it encourages them to take time to chill out.
Lavender Lotion– This lotion is one of my favorite things on the planet. I usually talk my husband into rubbing me down with it, and 15 minutes later I'm soft, smelling great and sleeping like a baby.
Hey Girl Sleep Tea– This natural sleep aid formula was created for people that have problems falling asleep, anxiety and stress. Curling up at the end of the day with a hot cup of tea is a great way to wind down.
Salt lamp- Himalayan salt lamps are said to stimulate the same reaction that you would get from nature, such as looking at a garden, ocean, or forest.  These lamps also create a soft glow, which makes for a perfect night light.  Many people find them to be very relaxing to have in their bedroom
Anxiety Journal- There are many different anxiety journals such as this one. If your friend enjoys a little writing, and can use an activity to calm their brain now and then, this is a perfect gift. They could use the journal daily, or just when their anxiety is flaring up.
Adult coloring book- Not as into writing, but really like to doodle? Adult coloring books are one of my favorite things. Sometimes I like to use it during car rides or if I'm talking to someone for a long period of time. It's a great way to keep your hands and your mind busy, and there are a ton of different kinds out there.
Spa Kit- Know someone who could benefit from a little self care? This is a great way to remind them to spend a little down time making themselves feel good. There are a wide variety of spa kits, I recommend this one.
Calm the fuck down candle– If your friend has a good sense of humor, this may be the gift that you've been searching for.
Chocolate Gift Box- Who doesn't love chocolate? Plus it's the ultimate comfort food. Dark chocolate is a powerful source of antioxidants and has even been found to help lower blood pressure. A chemical found in dark chocolate is anandamide, which can provide a mood and energy boost.
Yoga mat & Meditation music- If your friend is willing to try, or already likes yoga, this could be a great gift that you didn't think of. A new yoga mat and soothing music to go with it is a great way to encourage them to take them to get active and enjoy themselves. Yoga is both great exercise, and has been proven to enhance mood and mindfulness.
Spinner ring- The perfect gift for that fidgety friend, and super easy to keep track of. The middle of the ring can spin which helps them to keep their hands busy (and not do annoying things like click a pen relentlessly or pick at their fingernails). This one is rode gold and super cute.
Succulent Crafts– You can buy kits to make succulents, and they also make super cute decorations when you are done! Perfect for someone who likes crafts to keep them busy.
DIY oil paint- Another awesome craft idea. Giving someone a craft to complete is the perfect gift they may have not thought to pick up themselves. If your friend enjoys art and wants a simple way to do it (plus keep busy) look no further! There are some really cool designs out there.
Cozy Pajamas- For the days that the anxiety is keeping them inside. Cozy (and cute) pajamas, and even slippers, are a great way to spend a day stuck indoors. They up the level of comfort, which is much needed at times!
My friends, what are your favorite comfort items, or ways to reduce your anxiety?
p.s. yes I basically need this whole list for Christmas